After several years of contact with Aalborg port, it was finally our turn to visit their port.
At Christmas time, it was decided that the ScanMed-RFC should better integrate Aalborg Port businesses and that Jutland should take part in this commercial and operational integration.
We are very much looking forward to working closer with the Port of Aalborg and other stakeholders in Jutland, as well as with other stakeholders who will have a positive impact on the future expansion of the corridor.
This ScanMed-RFC initiative is also taking into consideration our preliminary assessment of the European Commission's proposal for revision of the Union guidelines for the development of the trans-European transport network (TEN-T Regulation (EU) No 1315/2013) which was published on 14 December 2021.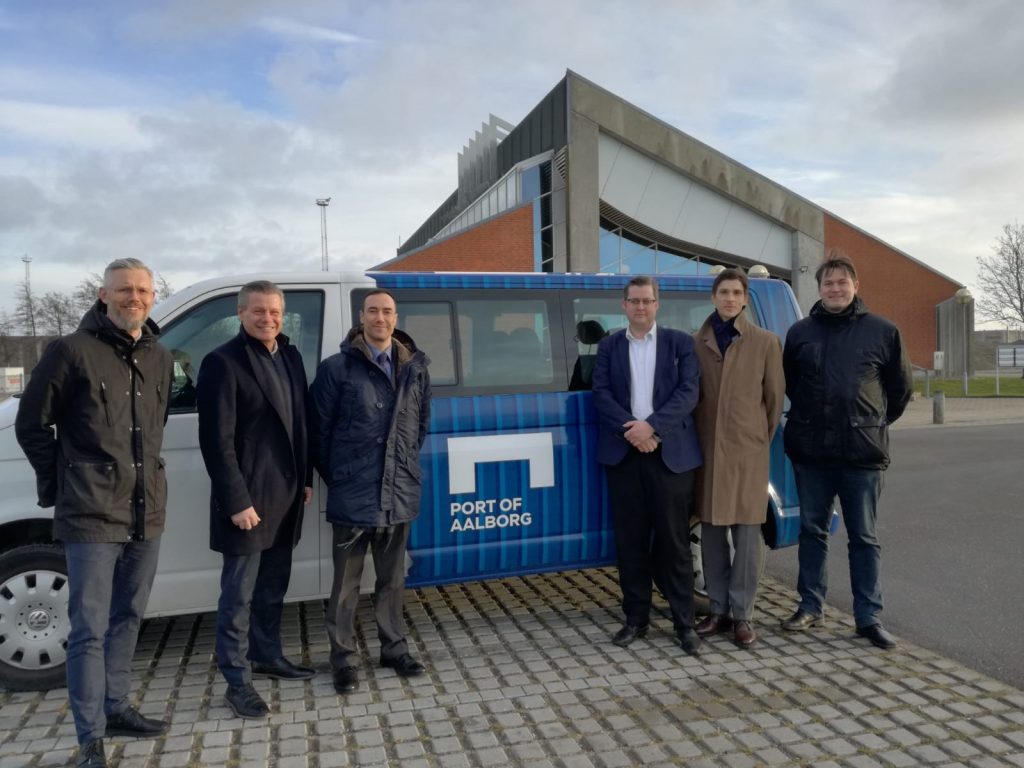 After the meeting, there was a guided tour of the area to Port of Aalborg. In the picture above we can see (from the left):
Rasmus Munk Kolind, Senior Commercial Manager, Container & Rail Aalborg Port * Kosta Tsesmetsis, CRM Manager ScanMed * Emanuele Mastrodonato, Managing Director ScanMed * Sven Marius Utklev Gjeruldsen, Program Implementation Manager ScanMed * Gabriel Bustad, Accessibility Manager ScanMed and Kjartan Ross, CCO Aalborg Port.
We are also all pleased that Aalborg Port signs ScanMed's Climate Friendly Transport Declaration, here by CEO Claus Holstein.
Click here to read the signed declaration.
*** ScanMed RFC team ***