Eva Raymond, the new Administration Communication Officer
Eva Raymond is the new Administration Communication Officer at ScanMed RFC.
Born in Slovakia, she moved to Paris to study and work and is now calling Vienna home!
Eva started at ScanMed RFC in the beginning of February 2021, and will be based out of Vienna, Austria.
Curious to learn more about Eva? Continue reading!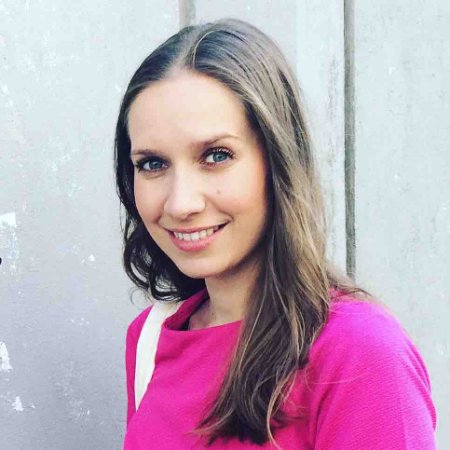 Who is Eva Raymond?
I am a curious person, passionate about life. I love to meet and communicating with people. Discovering new countries and people is a huge interest of mine! Married and also a mother of a cute three year old daughter.
Tell me a bit about your background!
I moved to France when I was 19, I studied French literature, project management and communication in Paris. Writing and communicating are my top skills. I have worked in different types of industries such as film and tv production,  in the field of renewable energy. I think that the green way of life is important. I have also been working within legal administration, HR and secretary. I have also worked for IBM with customer support. So during twelve years I have worked in a variety of industries.
How did you find the job at ScanMed RFC?
Through LinkedIn, I had an alert for jobs and one of them was for ScanMed. During lunch I got an alert and I saw the job at ScanMed RFC. Once I read the description, I applied straight away – this job was perfect for me!
So, no knowledge of railway? Do you think it will be a huge obstacle?
True, but I am interested in trains of all kinds. When I grew up, we didn't have a car, so we used to go by train. Going by train is green, as it is important for me I always go by train when possible. I don't think it will be a huge obstacle, I am interested and love learning new things so for me, it will only be fun!
What's in your plan for the moment? What are you up to?
I am trying to learn everything about ScanMed RFC and the railway industry. My ambition is to deliver the very best to ScanMed RFC and all our customers!
Any final words to our readers?
2021 is the Year of railway within the EU, I look forward to working with everyone to promote the shift to railway! Of course, I hope that we will be able to travel and meet in person soon.