RFC ScanMed represented by President, Linda Thulin, and RailNet Europe participated in the Connecting Europe Express train
The trains and infrastructure of the future will be more digital and connected, which provides new opportunities for efficiency, quality, more capacity, lower costs and integration with all transport modes. We must make railway even more attractive focusing on railway and its possibilities, investments in a competitive railway is important so that Railway is the obvious choice as part of a transport solution. Cooperation on the European level will have a central role in creating modern, competitive complete logistic flows in the transport sector.
The Rail freight Corridors and Shift2Rail (Europe's Rail) are strengthening the cooperation in exploring, testing, and implementing innovative railway projects in order to meet the transport needs of tomorrow. Shift2Rail develops better and new services that the Rail Freight Corridors can offer to the market.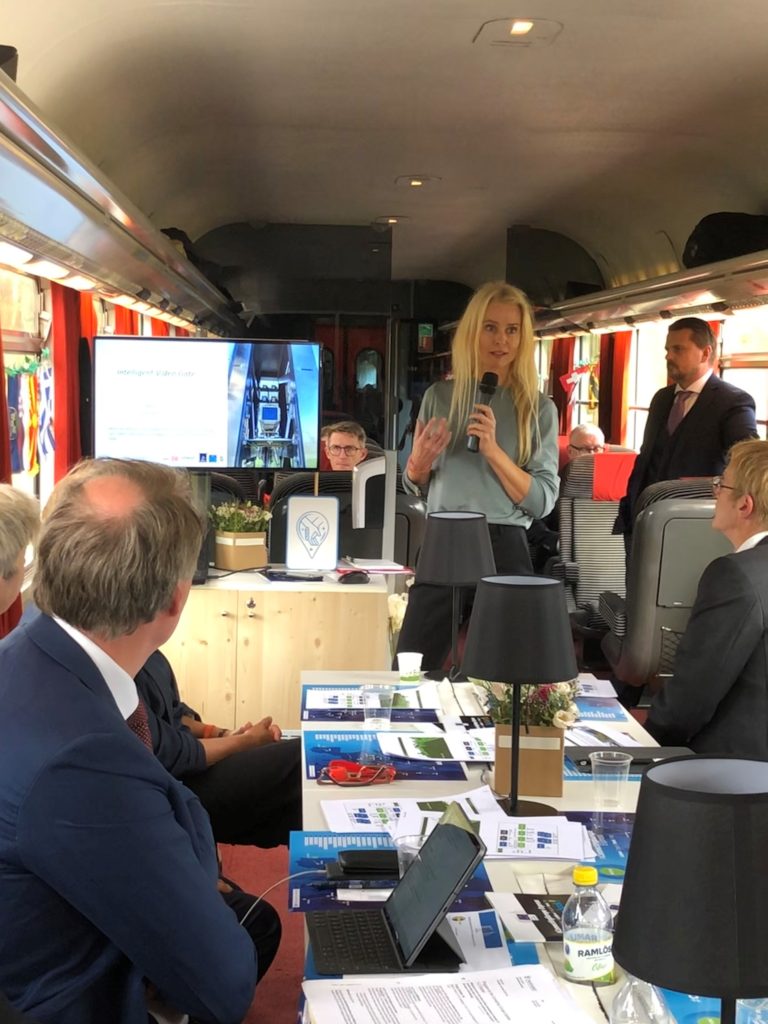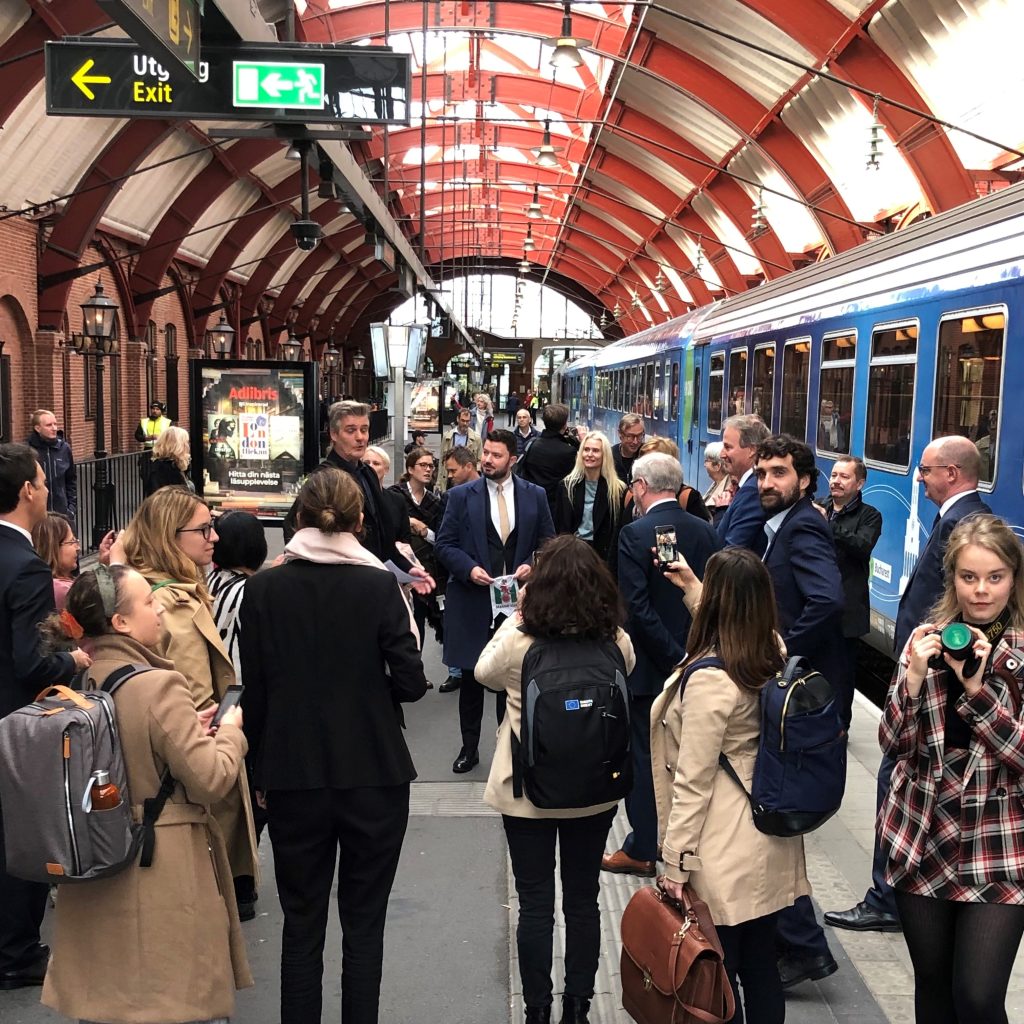 In collaboration with the Rail Freight Corridors and their stakeholders, smart solutions can be tested and implemented in logistic flows. In that way we can at an earlier stage benefit from the innovations and they will become more useful for the ones that are using the railway. 
The innovations and how they can be used is rather unknown for Transport buyers and our stakeholders, so RFCs play a role in visualizing the new opportunities and exploring them in an international perspective. 
The freight corridors can also capture new needs from the market that S2R JU can explore and develop.
It is not enough for the Infrastructure Managers to plan and invest in innovations, other stakeholders must do their part to make the innovation fly. A collective responsibility is needed.  A common plan, where all of us, the customers, the terminals, the ports, and the other concerned stakeholders can adapt their business to take advantage of the innovations in a concrete manner. The higher value will come when we are taking steps commonly, side by side. 
Let's find some smart solutions like:
Digital Capacity Management
Intelligent trains
Intelligent video gates
RFID
Digital Automatic Couplers
Longer, heavier, faster trains
*** Linda Thulin, President of ScanMed RFC ***