Emanuele Mastrodonato, Managing Director of ScanMed RFC is happy to announce the signature of the climate declaration with Mr. Thorsten Dieter, DB Cargo Board Member, who signed the declaration by distance.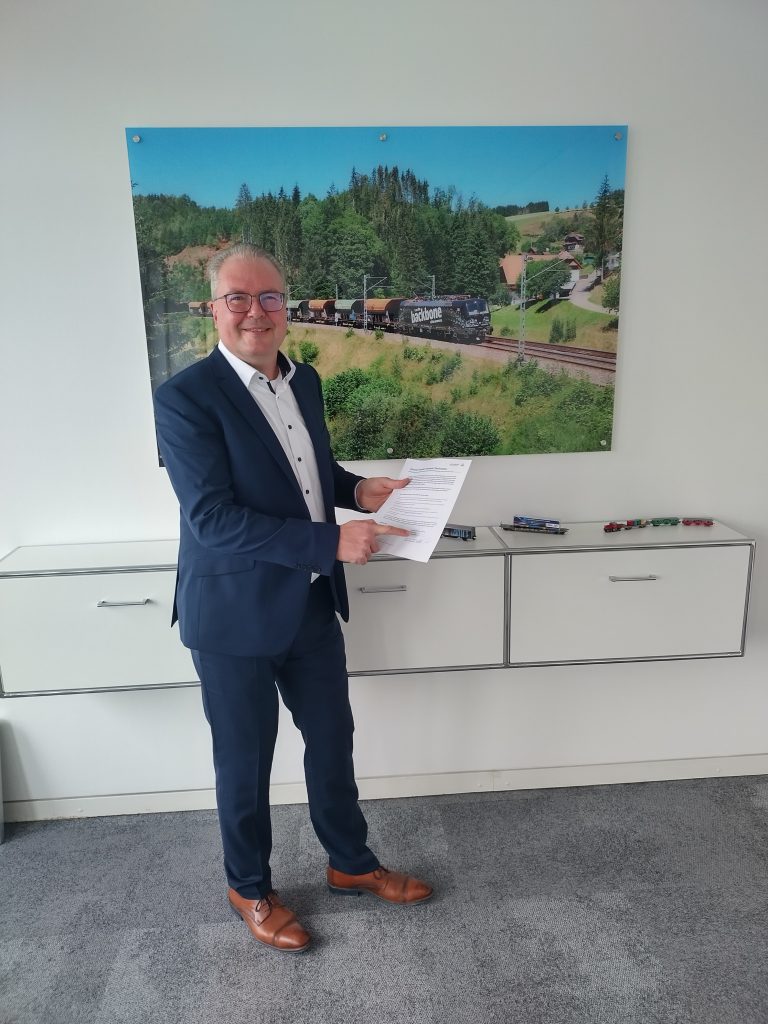 Due to the Covid-19 restrictions, it was not possible to meet up in person, but hopefully we can meet soon in 2022. Meanwhile, a short teleconference meeting to discuss the declaration will take place soon.
Follow us for more information!
*** ScanMed RFC team *